The year I attended Clarion, most of us had rooms on the same hall. As a result, a fair amount of our interaction took place in said hall. We'd sit on the floor, theorizing about the potential undergarment preferences of revered authors, how best to deploy pus, fetuses, and chainsaws in the next stories we submitted, and other topics of note, often until All Hours Of The Night. Every so often, I'd be seized with a sense of responsibility, declare that I Needed To Write! and retreat to my room and my Mac Plus.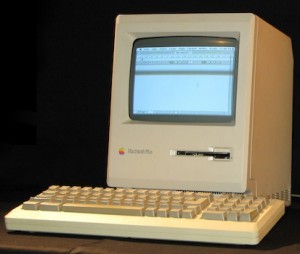 (And now you have an idea how long ago I attended.)
But then, after a while, I wouldn't be able to stand hearing the fragments of conversation and laughter, and out into the hall I'd return.
Dear Internet friends, you are now the metaphorical equivalent of that hall.
So despite the fact that I've not yet finished revising the script for Bad Houses*, I'm returning to whatever passes for my regular blogging schedule. I've actually been making tiny notes about things to blog about, even: Graphic novel process nerdery. Ancestral artifacts. Various books I wish to extol. More excerpts from my dad's sf fanzines. Why I like hot yoga. Why I like Scrivener. Inconvenient ideas. The search for the One True Bag. Etc.
For now, I'll just point you toward a chance to win a signed copy of The Rules for Hearts from the excellent Books on the House. But stay tuned.
And if there's something you want me to talk about here that's not included in the above list, by all means, let me know in a comment!
*I'm far enough along that I feel okay about re-emerging. Really.