Feels like I've been absent from these parts longer than the calendar suggests.
There were Circumstances.
But now I am home, and I have been doing, if not all, at least many of, the things.
Got a haircut.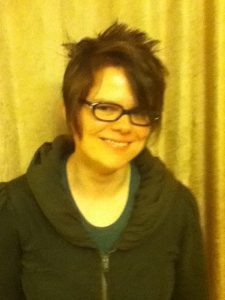 Color is now perilously close to my natural color, which it has not been in Some Time.
Took a carload of things to Goodwill, and immediately thereafter acquired not-quite-a-carload from the inimitable Rerun, including these glorious Prada (!) shoes, which I like to think were previously owned by a drag queen: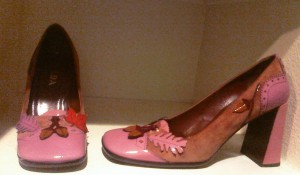 Organized two closets and a shelving unit within a 24 hour period. Here is one of the closets: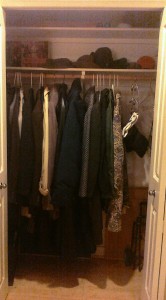 Yes, I am using a skirt hanger to organize gloves. In another closet, not pictured, I am using a belt hanger to organize necklaces. I know it's obsessive. OBSESSIVELY AWESOME.
Also: I devoured Delia Sherman's The Freedom Maze in a single sitting, downloaded and have begun to enjoy the delightfully dramatized audiobook version of Ellen Kushner's Swordspoint, and tomorrow I will retrieve my preordered copy of Colleen Mondor's The Map of My Dead Pilots from Powell's. More to come.