I decided a #TBT post was appropriate since I'll soon be visiting my old hometown.
Ann Arbor and Ann Arbor-adjacent readers, come see me at Kids Read Comics 6/21-22 and/or my writing workshop 6/23!
Now for the throwback: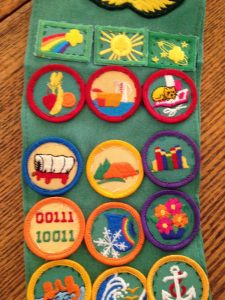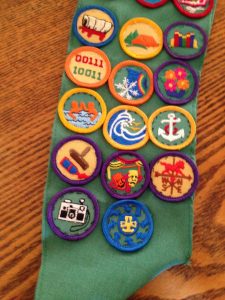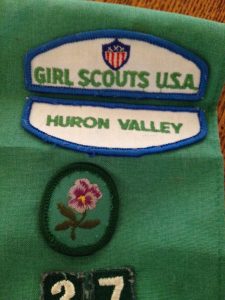 I learned via the very cool Vintage Girl Scout Online Encyclopedia that I earned the most badges in the purple-bordered "World of the Arts" category and the least in blue-bordered "World of People": I was painfully shy and keen on getting badges that required minimal interaction with other humans.
And here I am from around the end of my Girl Scout era: