I call it the Rockwell Deviance Quotient.
It measures how much one's holiday experiences diverge from the media ideal.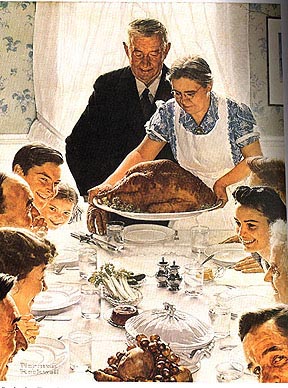 I haven't quite figured out the actual numerical part, but it might be like when you're using a level and you assess how many bubbles off plumb something (or someone) is. So your holidays could be, say, four Rockwells off.
Like mine.
In other news: Steve and I are now in Columbus for the Mid-Ohio-Con, and we've already met some lovely people who totally know some of my friends at the Ann Arbor District Library, because as Steve says, all towns are small when you deal only with the literate.