The short version: it was super fun. Thanks to everyone who came to the readings in Corvallis and Newport!
Here are a couple of photos from the Corvallis event. I look more like I'm giving testimony before Congress than reading from my work in the first one, but in the second, from the Q & A, you can tell that Neil, Ehud and I are having a good time.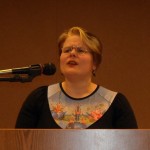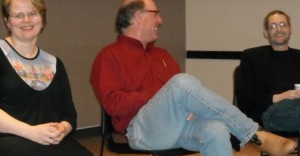 A special shoutout to the excellent writers from Matt Love's class who were around for the workshop in Newport: here they are, working hard. Susan Denning is also in the second picture.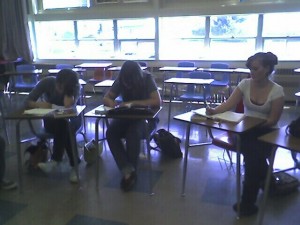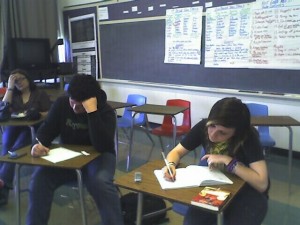 Click over to the Literary Arts Facebook page and you can see a short video from the workshop, too.
Thanks to Literary Arts for sponsoring the tour!