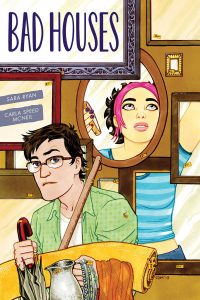 Alert! Alert! Bad Houses Is On NetGalley.
Permit me to quote from the NetGalley site, in case you are not yet initiated to its ways:
Do you love to spread the word about new books? Do you review and recommend books online, in print, for your bookstore, library patrons, blog readers, or classroom? Then you are what we call a "professional reader," and NetGalley is for you. Registration is free, and allows you to request digital titles to read on your favorite device.
I believe that a number of you reading this are, in fact, professional readers, so you know what to do!