I'll be tabling at the always-lovely Emerald City Comicon, along with Periscope Studio comrades, in booth #1214.
Still figuring out exactly what all I'm bringing, but I'll definitely have lots of copies of Bad Houses, a Comic Book Tattoo or two, & assorted minicomics.
I will not have copies of Sensation Comics: Featuring Wonder Woman #29 & #30, with parts one and two of my story "VIP," because so far they exist only in the digital etherverse.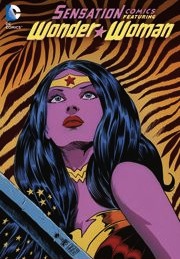 But I will have a tablet so folks can browse & see how a T-shirt with the slogan #problematic, dinosaur selfies, and the word mansplaining figure into the plot.
Also, here's a panel that has already been modified and put into service in a college lab where a friend works: