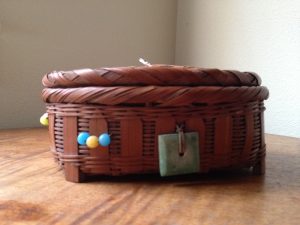 In the afterword to Bad Houses, I mention my grandmother's sewing box. That's it in the photo above.
I don't intend to turn this into ALL PROMOTION ALL THE TIME, but I do want to mention:
Rich Barrett at Mental Floss calls it one of the 5 most interesting comics of the week.
And Hillary Brown at Paste has a lovely thoughtful review.